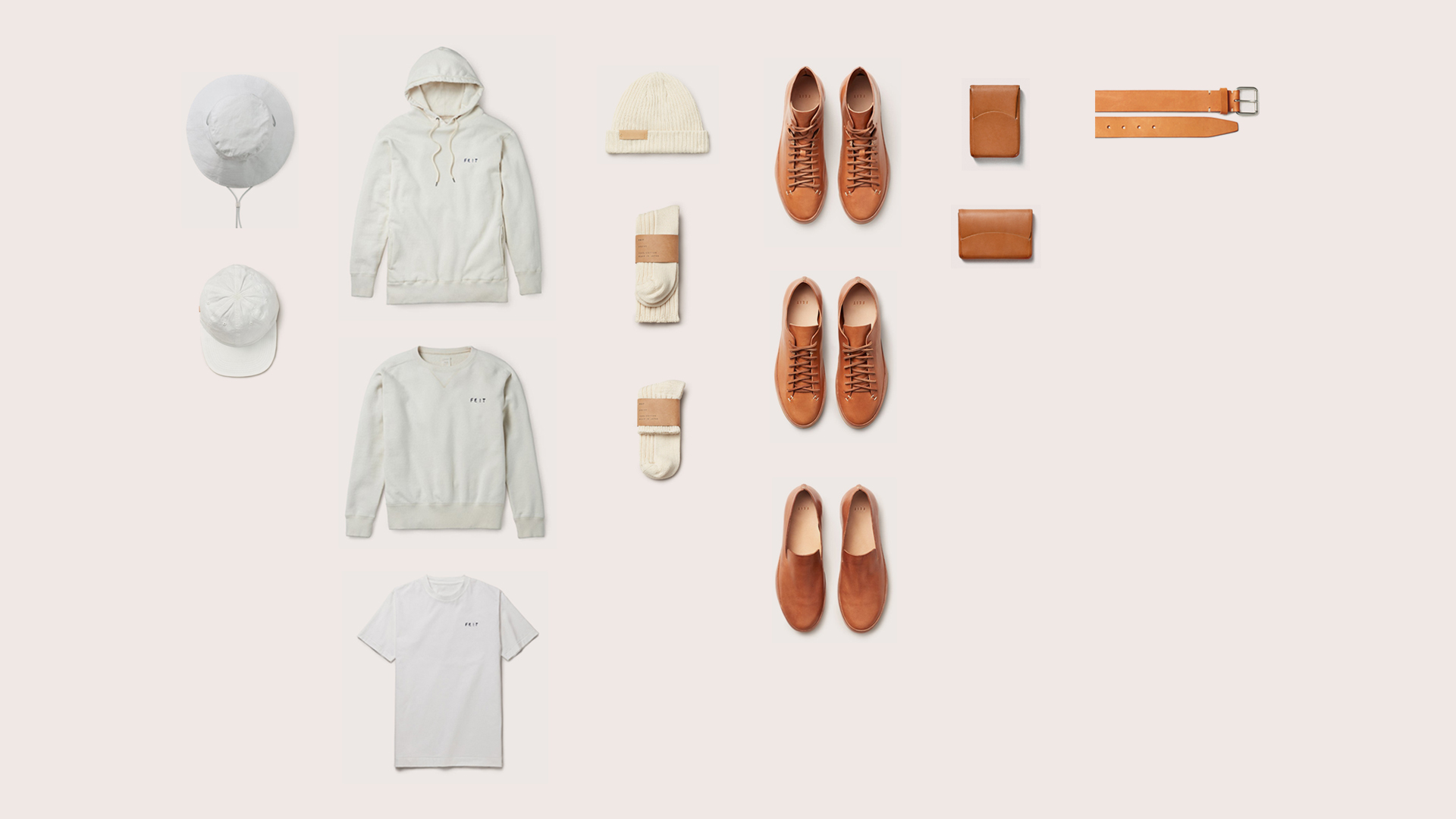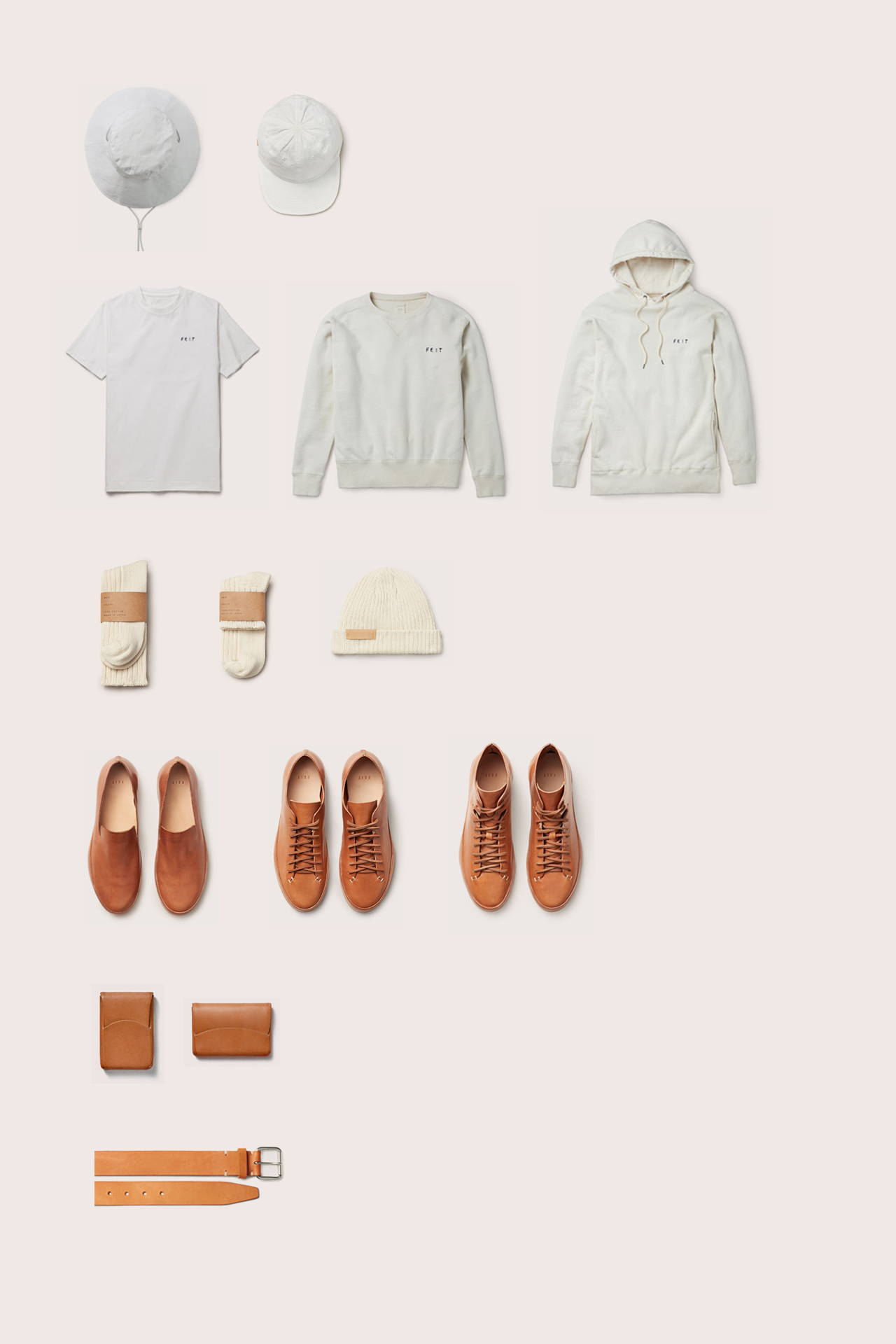 UNDYED

FEIT is committed to using biological materials and natural treatments when possible. Natural materials breathe and patina,  becoming one with the wearer. Our pieces are made from local organic cotton and Italian vegetable tanned leathers. 
Vegetable tanned leather is free from the chromes and metals typically found in dyes. It will remain soft to the touch, ages richly over time and can biodegrade. The leather will breathe as in nature, allowing it to remain a neutral temperature. FEIT shoes can be worn barefoot throughout the seasons without fear of sweat or odor. 
Our undyed cotton essential collection has not gone through any dying or harsh chemical treatment. It is a pure natural cotton that keeps your body breathing through natural fibers, but still acting as a shield from the Sun's rays. 
FEIT all-natural components and materials will ground and stabilize the wearer. 
FEIT REPAIRS 2.0
We are reengineering our Repair program. At this time we are not taking in any repairs through August 15,2023. Join our waitlist for updates.
JOIN THE WAITLIST