In Depth Whipstitch Wool Hiker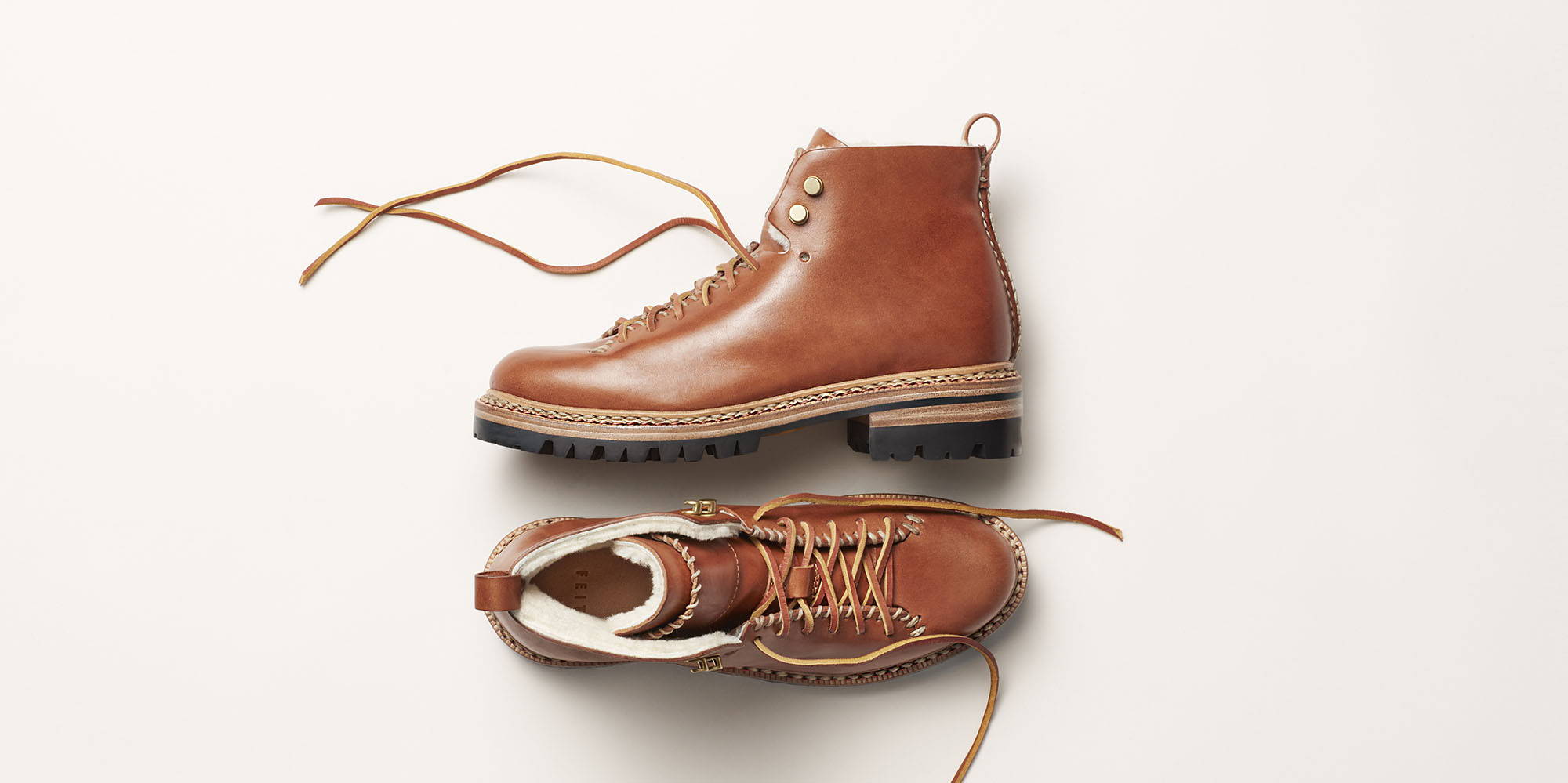 Whipstitch wool HIKER
This season's Whipstitch Wool Hiker takes the traditional shearling-lined hiking boot to an all new level of craftsmanship and design. Most notably, each pair incorporates naturally-mined silver or copper wires that have been hand-braided into the welt
—a time and labor-intensive process that has never been done before and is virtually impossible to produce in mass quantities. The natural metal whipstitch is not only grounded in practicality, ensuring a stable, indestructible bond between the Vibram outsole and the shearling-lined leather upper; it also reveals an unmatched level of human craftsmanship by repurposing materials and textures generally associated with mass-production for more practical human use.
The natural shearling lining keeps the wearer's feet warm regardless of weather conditions, while the breathable and inherently odor-resistant qualities of shearling wool allow for comfortable barefoot wear. The sturdy Vibram outsole, seamless one-piece upper, and gusseted tongue make this boot naturally water-resistant, while the metal reinforcements ensure a level of durability and protection in even the most extreme environments.

Available in Tan Brass and Black Silver in an Edition of 90 directly at FEIT.
FEIT REPAIRS 2.0
We are reengineering our Repair program. At this time we are not taking in any repairs through August 15,2023. Join our waitlist for updates.
JOIN THE WAITLIST