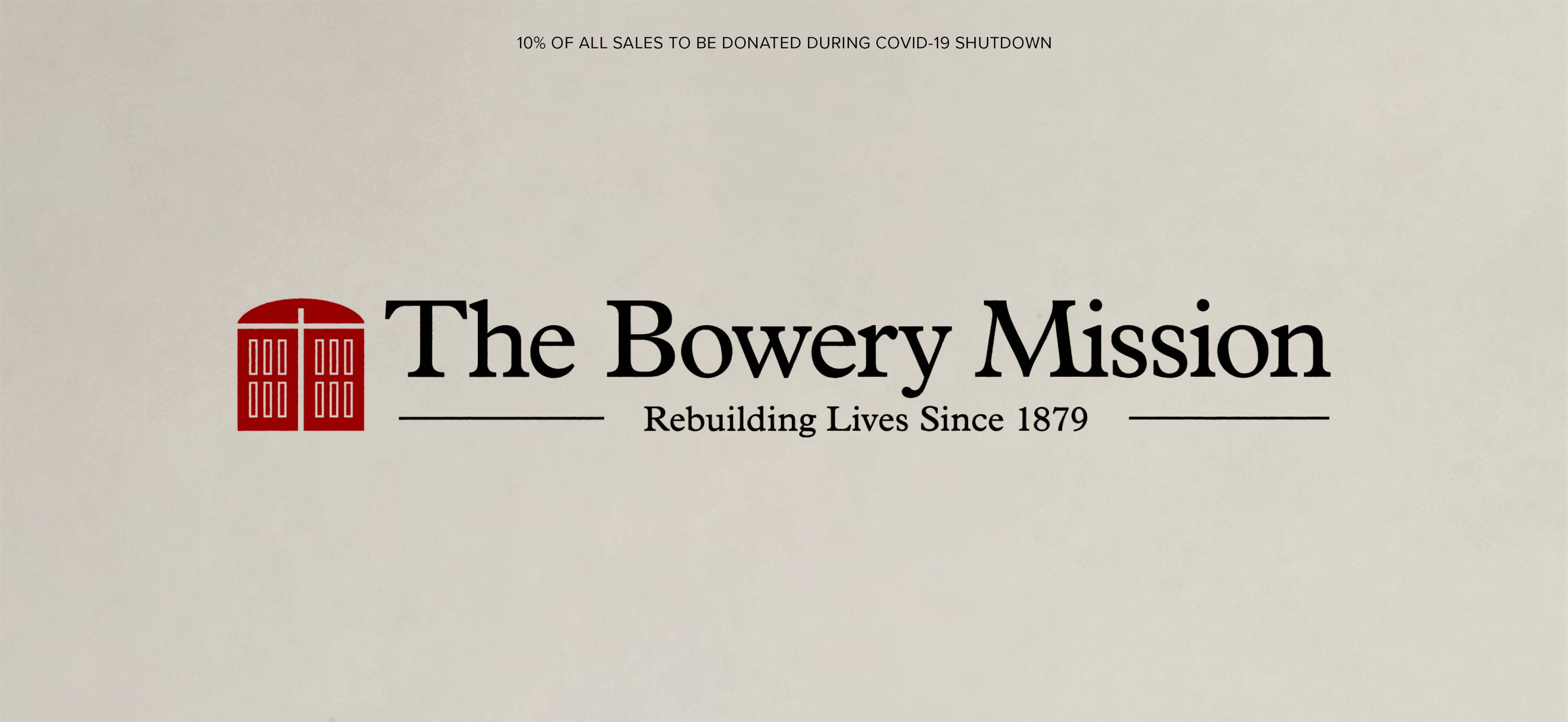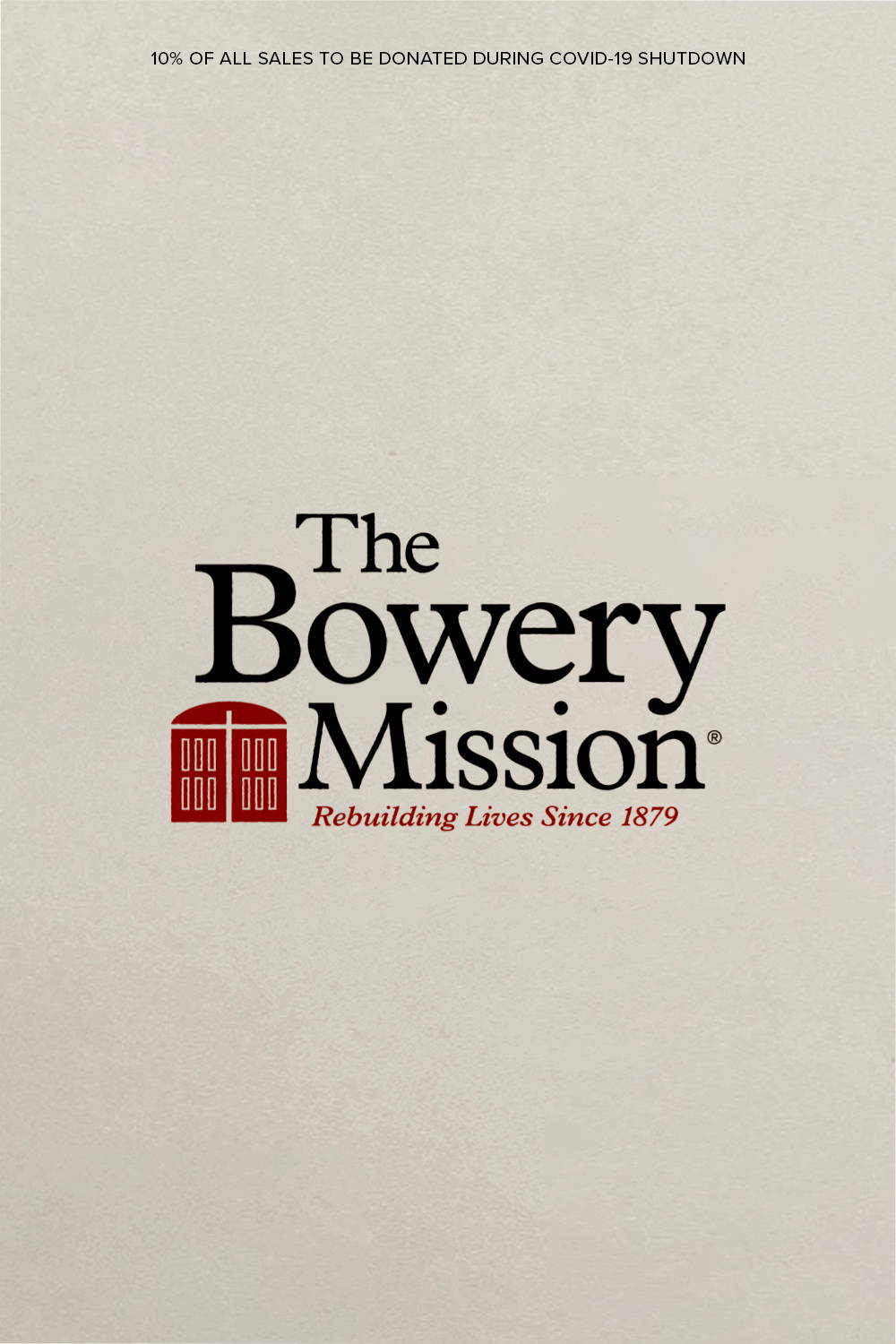 NEW YORK: APRIL 2020
The Bowery Mission has served New Yorkers experiencing homelessness and hunger since the 1870s. As The Bowery Mission cares for an increasing number of our most vulnerable neighbors amidst concerns of COVID-19 and other illnesses, they remain committed to the safety and well-being of all. At The Bowery Mission, they are continuing to provide their most essential services to meet the increasing needs of the community, including residential and shelter programs and "to-go" meals at multiple locations, serving around 1,200 meals per day.

FEIT's partnership with the Bowery Mission began in 2015. Today, we continue that partnership by donating 10% of all sales during the Covid-19 shutdown.